Our Services
At Landcore Landscape Construction & Design we provide the following services to our clients: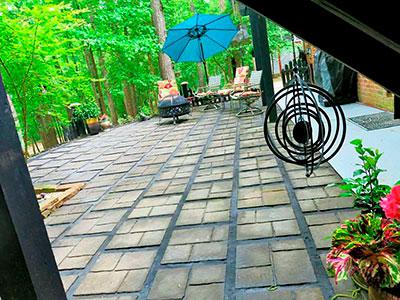 Design/Build: it is our goal to provide you with the best design/build services for your residential or commercial property. Whether it is landscaping or hardscaping, our teams of landscape designers and contractors are experienced and professional. We are the right company for the job! Read More »

Comprehensive Landscapes: when we talk about comprehensive landscapes we are talking about a landscape setting that is balanced throughout all the elements, giving it a sense of flow and unison. If this sounds like the type of landscape you are after then contact us today. Read More »


Hardscapes Grading
Irrigation: the best way to ensure that your landscapes, lawns, plants, trees and shrubs are getting the right amount of water is to install an irrigation system. We can help you get the best system for property. Read More »

Sod: if you want to have instant new lawn rather than waiting months for seedlings to grow, then perhaps sod is the answer for you? Sod is basically grass that has been grown and is sold in rolls, giving you the option have a new lawn in no time. Read More »

Drainage Solutions: the team at Landcore can help you with all of your properties drainage problems by coming up with the best drainage solutions for your particular landscape. Let us ensure that water is passing through your property correctly and not building up and becoming a problem. Read More »

Earth Retaining Structures: when it comes to the addition of an earth retaining structure like a retaining wall it is really important to meet all local standards and codes. This is particularly so when you are building a tall wall. Let a professional company like ours take all the hassle out of constructing a retaining wall for you. Read More »


Boulder Walls, Steps & Accent Stone: we love to use natural stone products for they always add to the appeal of any property. Our contractors can design and build your boulder walls, steps and accent stone features with premium craftsmanship. Read More »

Concrete Pavers: the benefits of using concrete pavers for your hardscaping features include easy installation, aesthetic appeal, durability, longevity, low maintenance and simple repairs. Read More »

Outdoor Kitchens: are you thinking about the addition of an outdoor kitchen to your outdoor living space? We can custom design and build you a kitchen that is ideal for all of your entertaining and cooking needs.


Fireplace & Fire Pits: wouldn't it be great to be able to spend more time outdoors during the cooler months of the year? The inclusion of a fireplace or fire pit in your outdoor living area will make this possible and so cozy! Read More »

Landscape Lighting: wouldn't it be nice to showcase your landscape setting at night as well as during the day? Our professionals will work with you to create a landscape lighting scheme that not only adds appeal but also security and safety! Read More »
We Provide Services to the Following Cities and Towns in SC: