Paver Installations Taylors, SC
Pavers are great materials for hardscaping projects since they can make properties attractive and more functional. But before you can enjoy these benefits, you first need the help of expert paver installers. At Landcore Landscape Construction & Design LLC, you can rely on our lengthy experience in the landscaping and property improvement business. Our paver installations, for example, are proven to last a lifetime without needing any major repair or frequent maintenance efforts. You can see some of our stunningly built paver features in Taylors, Simpsonville, Greenville, Mauldin, and surrounding areas.

Call us today so we can discuss your plans and project requirements. Our in-house personnel will answer all your queries about our rates, capabilities, and the methods we use in our paver installations. You can reach us at 864-313-5516 or visit our office for an initial consultation.


The Best Paver Features and Amenities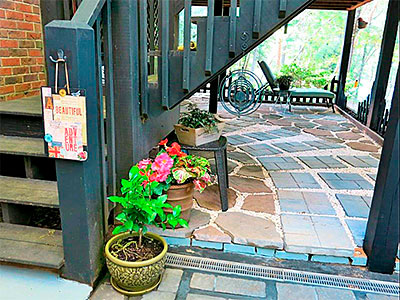 As a family-owned company, we are committed to giving our South Carolina clients the best paver features and amenities that they'll be proud of. We know that paver installations are major property investments so we ensure their unquestionable structural integrity, functionality, and aesthetic benefits. When you hire our services, you are guaranteed of quality installation and paver features that will satisfy your needs and preferences. Moreover, we only recommend amenities that will make your property more functional, safer, and more attractive.

We will also consider your budget when working on your outdoor improvement project. This way, you will not worry about spending way beyond your allotted budget for the paver features that we will create for you.


Expertly Built Paver Features
Our paver installation team is capable of handling any type of paving project whether it involves building a patio for a residential area in Taylors or installing a new driveway for a commercial property in a nearby South Carolina city.

We can guarantee sturdy and long lasting paver surfaces because of our crews' extensive experience in paver installations. They know the characteristics of all paver types and use only proven techniques when installing them on our clients' properties. For example, we highly recommend the use of slip-resistant pavers on walkways and decks to avoid slip and fall accidents. When it comes to installing patios and driveways, we use premium quality pavers and proven methods to ensure the integrity and durability of the said features.


Paving Projects that We Can Handle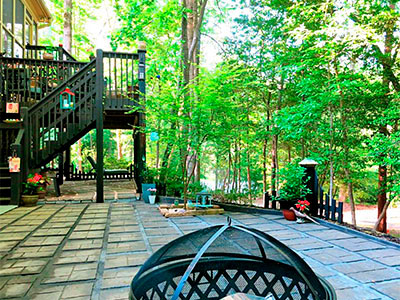 Our company has designed and built various paver amenities for clients in Taylors, SC and surrounding areas. We can also help you in your paving projects by getting our services today. You can hire us to work on the following hardscape features and paved surfaces:


Patios
Driveways
Walkways
Pool decks
Garden steps
Entryways
Courtyards
Parking areas
Hire South Carolina's Expert Paver Installers
Let us create your dream paver features and amenities by hiring us today. With our complete resources, skilled manpower, and decades of experience in performing paver installations for residential and commercial clients in South Carolina, we are definitely the right company to hire for your paving projects. Call us now at 864-313-5516.
WE PROVIDE SERVICES TO THE FOLLOWING CITIES AND TOWNS IN SC: