Landscaping Simpsonville, SC
At Landcore Landscape Construction & Design LLC, we provide top-notch landscaping services to South Carolina residents. Our expertise has been tried and tested by countless property owners from Simpsonville, Greenville, Mauldin, Taylors, and nearby areas. We are proud of our achievements as a family-owned and operated firm, and we strive to get better every day.

Call 864-313-5516 today for a price quote or to tell us about your landscaping needs.


Great Landscapes Guaranteed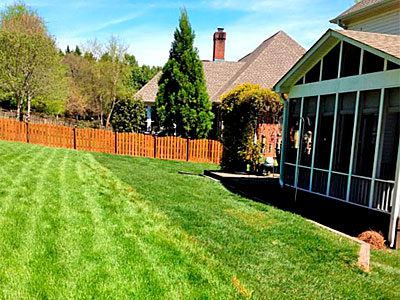 It takes a great deal of experience, hard work, and resources to achieve a landscape that stands out in terms of functionality, aesthetics, and safety. Our company's main thrust is to offer South Carolina clients the best landscaping services possible. Through the years, we have worked on some pretty challenging projects in the areas we serve, and our success rate has made us a by-word in this region. Our portfolio includes some of the state's most stunning landscapes, and our continuously growing client base speaks for our unmatched expertise in landscape-related tasks.


Design and Build Services
We can design and install landscapes for residential and commercial clients in Simpsonville and nearby SC cities. Our designers and workers are among the best landscaping crews in the region, so you can count on them to render exceptional service. We also know the difference between a commercial landscape and one installed in private residences, so clients are guaranteed of personalized appeal and the exact benefits that they need. Our design solutions are one-of-a-kind, and our installation knowledge is compliant with industry standards, hence allowing us to guarantee great results each time.


Landscaping Tasks that We Perform
Landcore Landscape Construction & Design LLC is a one-stop company providing various landscaping services at budget-friendly rates. Among the services that we offer include:


Landscape design. All great landscapes were based on a great design plan. And here at Landcore, we offer outstanding design solutions to both residential and commercial clients. We have sample designs that clients may choose from, but we can also create a custom one based on our clients' preferences.


Installation of softscapes and hardscapes. We have dedicated crews who can translate a great landscape design into stunning outdoor features and amenities. From outdoor kitchens and gazebos to pools and ornamental trees, our landscape installation expertise is truly among the best.


Landscape maintenance. Whether you need help mowing your turf or you need experts to perform spring and fall cleanups, we're simply the right company to tap. We provide on-call services aside from our contract-based offerings so it would be easy to get the perfect service based on your needs and budget.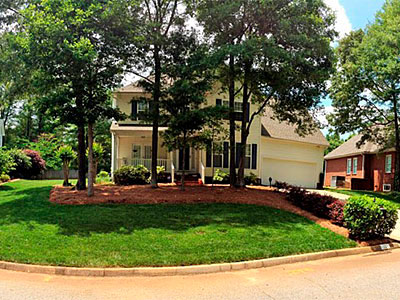 Landscape Add-Ons
We can create a complete landscape by adding amenities and features that provide added functions and enhance the beauty of our clients' property. For example, we can add water features, such as pools and fountains, as well as fire amenities, like fire pits and fireplaces. We can also install special outdoor lighting to make the outdoors more attractive and safer at night. Our landscaping workers know what particular amenities to add based on our clients' needs and preferences.


Lowest Rates Assured
Are you worried about paying more than what your budget permits? Worry not since our company has affordable service rates that clients in Simpsonville, SC can easily afford. But we never deliver subpar results even if our rates are incredibly low by industry standards.

Landcore Landscape Construction & Design LLC is truly your best pick when you need a reliable landscaping company. Call us today at 864-313-5516.
WE PROVIDE SERVICES TO THE FOLLOWING CITIES AND TOWNS IN SC: