Landscape Contractor Mauldin, SC
It's hard to find a homegrown landscape contractor with decades of experience and follows ethical practice all the time. But the great news is that you won't have to search far since we at Landcore Landscape Construction & Design LLC have all the great traits that you can possibly require. And with proven expertise as shown by our successfully completed landscaping projects in Mauldin, Greenville, Simpsonville, and Taylors, you won't have to worry about not getting what you paid for in terms of the results that we deliver to you.


Landscape Services that We Provide
We are a locally based landscape contractor that offers a complete range of landscape services. Owners of private residences and commercial establishments in Mauldin and nearby areas can hire us to work on the following: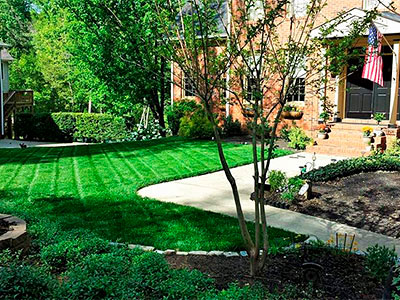 Design. We offer top-notch landscape design services using the most advanced computer design software. We will design your outdoors according to your desires and needs and strive to achieve a personalized look that you will surely love.


Installation. When it comes to installation works, no other landscape contractor can provide the same expertise that our crews can offer. Having worked on so many similar projects in the past, we can easily translate whatever details are in the design plan into actual landscape amenities that you and your family or guests will enjoy.


Maintenance. Creating different landscape amenities is one thing, and keeping them in great shape is yet another. As a landscape contractor, we provide the best possible landscape maintenance services for clients in Mauldin, SC and other areas that we serve. We can perform pruning, trimming, mowing, mulching, seasonal cleanups, sodding, and irrigation system maintenance. With us, you can be sure that you'll get decades of benefits from your entire landscape.


We Have the Finest Landscaping Resources
We are the best landscape service providers in South Carolina, and we have achieved such distinction with our complete resources. We have access to the finest materials, complete tools and equipment, and premium supplies. From site preparation to the final installation of the various landscape elements, we are on top of everything. So even if your property has slopes or you require some areas to be excavated for water features, we have the capabilities to do such tasks with complete ease.


Professional Landscape Contractors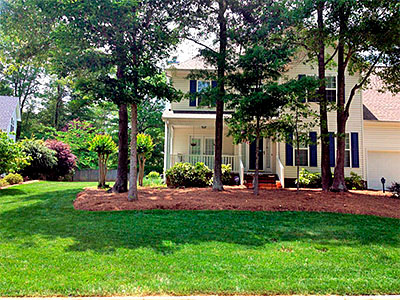 If you are looking for a landscape contractor with solid credentials, then you'd be pleased to know that our crews at Landcore Landscape Construction & Design LLC are all experienced and duly certified. As a company, we are licensed and fully insured, and we are proud of our past accomplishments in the different landscape-related tasks that we handle.

We are composed of several generations of seasoned landscapers who have worked on some of the most challenging tasks possible. Yet, time and again, we have used our extensive knowledge and experience in landscaping to offer clients the results that they have in mind – even exceeding their expectations on many occasions. With us, you will surely get your money's worth no matter how simple or complex the task may be.


Professional Landscaping Services at Competitive Rates
The best thing about hiring us is that you won't have to dig deep into your pockets just to get our expert services. With us, you don't have to worry about having a small working budget since we will find a perfect point of compromise to accommodate you. Please call us now at 864-313-5516 for more details about our offered services.
WE PROVIDE SERVICES TO THE FOLLOWING CITIES AND TOWNS IN SC: